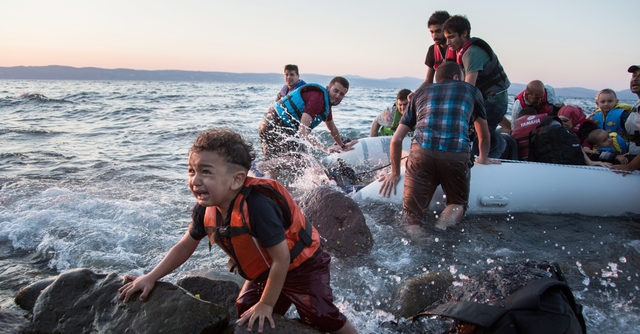 Asylum Seekers and Refugees
Asylum seekers and refugees are amongst the most marginalised and unfairly vilified people in our society. They are sometimes confused with people who are economic migrants but they are not the same.
Everyone has the right to claim asylum in another country. They may be fleeing conflict or political oppression. While their application is being heard, they may be given some basic accommodation. If their application is successful, they become a refugee. If their application is denied, they may lose their accommodation, and will be unable to work or claim benefits, even if they are appealing against the decision.
There are a number of local and national organisations dealing with refugees and asylum seekers, such as:
British Red Cross
If you are a refugee, asylum seeker or vulnerable migrant in Portsmouth, the British Red Cross may be able to help you, including international assistance to find lost family members. Visit their website, the drop-in at All Saints Church, Commercial Road, PO1 4BT, or call 023 9289 4215. You will be given a dignified welcome and practical support.
Friends Without Borders
The charity Friends Without Borders holds a drop-in for asylum seekers and refugees at All Saints Church, Commercial Road, Portsmouth. (023 9282 7300). It offers food, clothing and some legal advice which can make a real difference, especially for those who don't speak English well.
Rural Refugee Network
The Rural Refugee Network was created by churchgoers and others in Hampshire to respond to the need to find private homes for refugees from Syria. The government had committed the UK to take in 20,000 Syrian refugees by 2020, as part of the Syrian Vulnerable Person Resettlement programme. This charity not only provided homes, but also a friendly welcome, some furniture and English lessons for these families.
Refugee Action
Refugee Action, local branch of the national organisations. Details of their offices can be found here.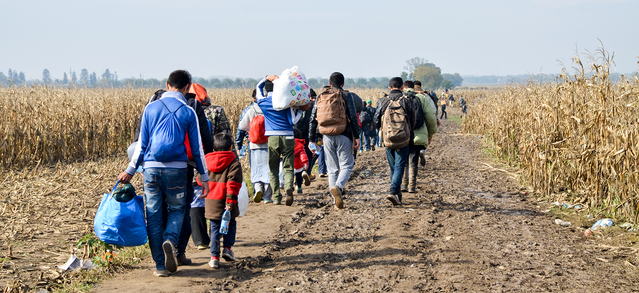 Afghanistan crisis
Having seen the desperate plight of those trying to leave Afghanistan in the wake of the Taliban takeover, you may be keen to find ways to help. Huge numbers of refugees have left the country over the past few weeks, and there may be thousands more over the coming years. Only a small fraction of them will end up in the UK, but our call as God's people is to welcome the stranger. The national Church of England has put together a 'toolkit', which describes the situation and offers practical ways to help. You can read that here.
You may also be interested in supporting some local organisations that can specifically help Afghan refugees and asylum seekers who settle in this area. Here's a list of ways in which you can do so:
For more information do contact please do contact Nick Ralph, Head of Mission and Social Transformation, or Jenny Hollingsworth, Head of Resources and Strategic Implementation.