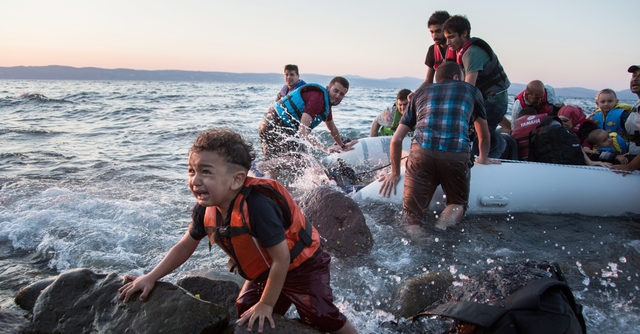 Asylum Seekers and Refugees
Asylum seekers and refugees are amongst the most marginalised and unfairly vilified people in our society. They are sometimes confused with people who are economic migrants but they are not the same.
Everyone has the right to claim asylum in another country. They may be fleeing conflict or political oppression. While their application is being heard, they may be given some basic accommodation. If their application is successful, they become a refugee. If their application is denied, they may lose their accommodation, and will be unable to work or claim benefits, even if they are appealing against the decision.
If you are interested in hosting refugees who have come from Ukraine, or would like to find out more about what our churches are doing to welcome Ukrainian refugees, click here.
There are a number of local and national organisations dealing with refugees and asylum seekers in our area, such as the following: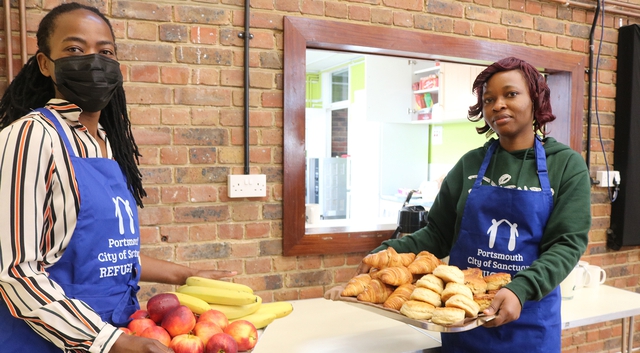 Portsmouth City of Sanctuary
Portsmouth City of Sanctuary runs a Refugee Hub, based at St Luke's Church, Southsea, every Monday morning, from 10:30am to 12:30am. For those who are claiming asylum and live in Portsmouth, they can offer English classes, casework support, and help with registering for local services.
Meet some of those who attend the Portsmouth City of Sanctuary Refugee Hub here.
Friends Without Borders
Friends Without Borders runs a welcome drop-in every Thursday from 10am-1pm at All Saints Church, Commercial Road, for any new asylum seeker, long-term asylum seeker and refugee. The charity has been running for over 25 years, supporting asylum seekers in Portsmouth.
It offers English classes, social engagements and activities and legal support. It can signpost asylum seekers to the Citizens' Advice Bureau, who attend each week, and Portsmouth MP Stephen Morgan attends monthly to assist with Home Office enquiries. For details, see www.friendswithoutborders.org.uk.
Rural Refugee Network
The Rural Refugee Network was created by churchgoers and others in Hampshire to respond to the need to find private homes for refugees from Syria. The government had committed the UK to take in 20,000 Syrian refugees by 2020, as part of the Syrian Vulnerable Person Resettlement programme. This charity not only provided homes, but also a friendly welcome, some furniture and English lessons for these families.
Refugee Action
Refugee Action, local branch of the national organisations. Details of their offices can be found here.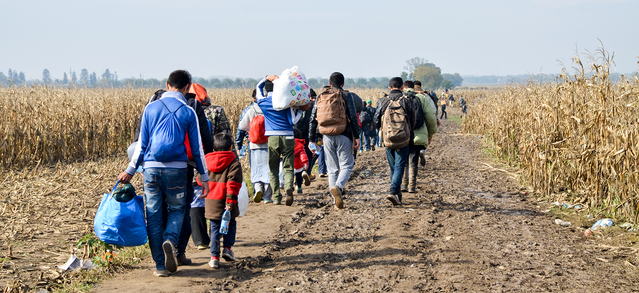 Ukrainian refugees
Our diocese is now working as a partner with the charity Citizens UK to offer accommodation to refugees who are fleeing from the the conflict in Ukraine. They were already running a project to sponsor refugees before the Ukrainian crisis, and have partners in Ukraine, Moldova and Poland who can identify refugees and organise transport to the UK. They also have the expertise to help us with the next steps for refugees after the initial six-month commitment runs out.
Citizens UK were looking to identify 1,000 hosts (or 'sponsors') across the UK who can welcome Ukrainian refugees, via the government's Homes for Ukraine scheme. Our diocese has found 50 of those hosts (individuals or families) in churches across our diocese. Could you, or some of your churchgoers offer to do this? Some of the details are here.
The national Church of England has put together a Toolkit to help you to prepare for welcoming refugees. It brings together practical information about community sponsorship, prayer and advocacy, plus links to other information such as safeguarding. You can read their announcement about this here, and download the whole Toolkit here.