Inter-Diocesan West Africa Link
(IDWAL)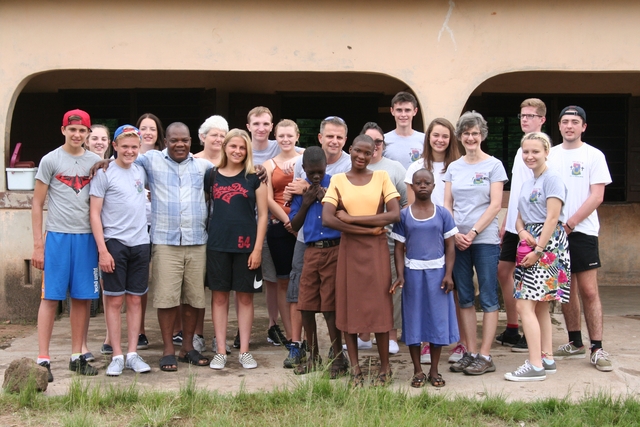 Our diocese has had strong links with Anglican churches, schools and communities in Ghana as part of the Inter-Diocesan West Africa Link (IDWAL) for 40 years. IDWAL was formed in 1978 as the organisation to sustain those links between churchgoers in Chichester, Guildford and Portsmouth dioceses with Anglican Christians in West Africa. Since 1998, our links have been primarily with Ghana.
Churchgoers from our diocese regularly visit Ghana, and we welcome people from Ghana here. We also collaborate on projects, pray for each other and learn valuable insights from each other, with individuals keeping in touch with their friends in many different ways. The idea is to mutually support each other in Christian faith and mission. Around 40 parishes and schools have active links.
How IDWAL works
In 2002, our Diocesan Synod approved an IDWAL strategy. This included:
Ensuring that links are primarily about building relationships, mutual support and sharing experience
Developing links between our Deaneries and Ghana Dioceses. The current arrangement is:

Deanery Diocese
Bishop's Waltham Wiawso
Fareham Sekondi-Takoradi and Wiawso
Gosport Accra
Havant Koforidua
Petersfield Cape Coast and Dunkwa-on-Offin
Portsmouth Ho
East Wight and West Wight Sunyani and Tamale
Portsmouth Cathedral Sunyani Cathedral and Kumasi
The parish of Alverstoke is linked with the Diocese of Wusasa (Nigeria)

Encouraging parish to parish links (in the context of the Deanery/Diocese partnership) and supporting visits
Commitment to the work of St Nicholas Anglican Seminary, Cape Coast
Each Deanery has an IDWAL Committee, comprised of parish representatives, which co-ordinates parish and school links
Diocesan IDWAL committee
The Diocesan Committee meets quarterly to exchange information, make policy and approve grants. Its membership is formed of Deanery and Cathedral representatives, and delegates from the mission agencies (USPG, CMS and MU). The Chair is appointed by the Bishop. The current executive officers are:
Chair: Rev Max Cross, max@bedhampton.church (pictured right)
Vice Chair: Rev Canon Tom Kennar, tomkennar@gmail.com
Hon. Secretary: Marion Syms, marion.syms@btinternet.com
Hon. Treasurer: Alan Hoad, alan.hoad@ntlworld.com
Publicity Officer: tbc
The IDWAL officers from Portsmouth, Chichester (Canon Ian Hutchinson-Cervantes) and Guildford (Rev David Minns) meet three or four times a year.