Implementing and running the Parish Giving Scheme in your Parish
The Parish Giving Scheme (PGS) is a highly efficient and well developed system to help local churches manage and develop their planned giving.

Donor gifts to your local church are made by direct debit on the 1st of the month, PGS then claims all the gift aid due. On the 10th of the month all the donations for your church are transferred into the parish bank account in one lump sum. Then, as soon as the gift is received from HMRC, the PGS will transfer all your parish gift aid for that month into your nominated parish bank account.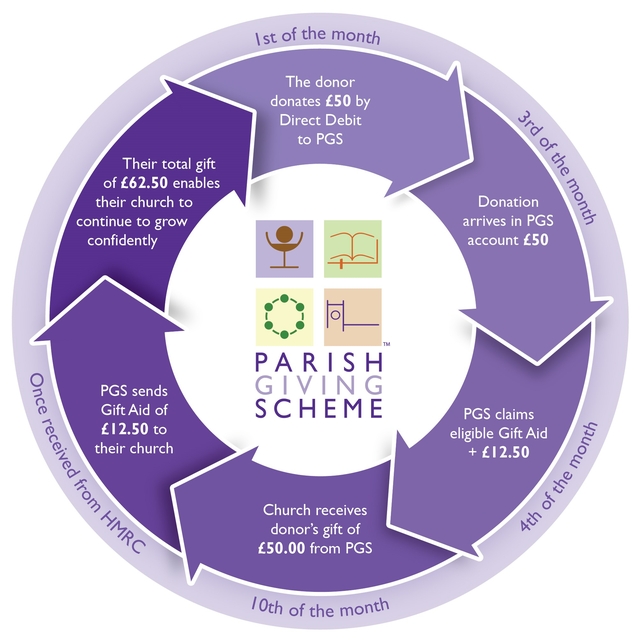 One of the main challenges faced by churches is static giving and this is where PGS can really help your church. PGS gives donors the ability to increase their giving annually in line with inflation; it is donor choice as to whether they opt into this element of the scheme.
Frequently Asked Questions about PGS

Find the answers to common questions about how PGS works in Portsmouth Diocese
Adopting PGS in your Parish
Move your scheme forward
Resources are available for parishes which have been in PGS a while and need more support to move the scheme forward
Find out more about PGS as a Charitable Company
(Limited Company No: 8824540; Registered Charity No: 1156606)
Downloads